Workshops & Activities
We offer a range of interactive and exciting STEAM workshops and events for everyone to engage with, promoting awareness and understanding of the importance and relevance of STEAM to everyday life.
In addition to weekly school workshops and STEM Saturday events, the CRAFT Maker Space hosts a busy schedule of STEAM events for Engineers Week, Space Week, Maths Week, Tech Week and Science Week.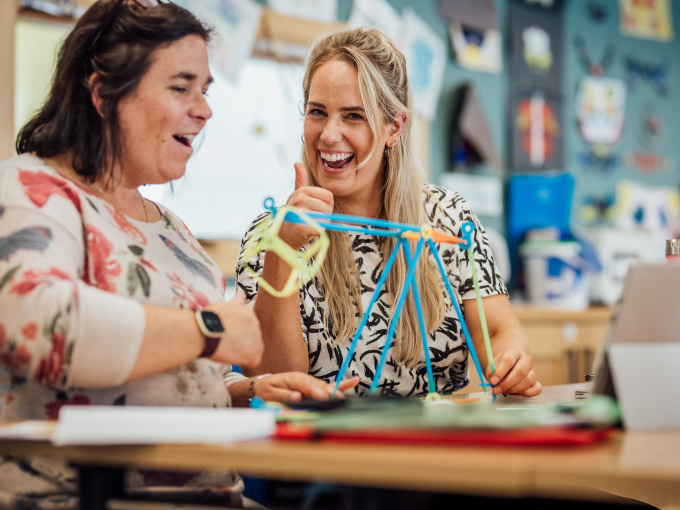 Professional Development Courses
CRAFT Maker Space staff, as well as staff in the wider MIC community, are learning and research active. This ensures that current trends in education inform the postgraduate programmes on offer at MIC as well as the Continuing Professional Development (CPD) courses offered to teachers.
The selection of summer courses varies year on year with the offering designed to reflect the ever-changing and diverse professional needs of teachers. Course delivery is a mixture of onsite at MIC Limerick or via online and blended learning. All courses are approved for Extra Personal Vacation (EPV) days. CRAFT Maker runs a number of STEM CPD summer courses including STEAM Numeracy and VEX Robotics for teachers.
Through our CRAFT Maker initiative, we aim to support and resource teachers in the classroom as they work through the STEM curriculum. Our range of workshops not only inspire the children but disseminate information and provide insights for teachers. For schools and teachers that we cannot reach we also provide CRAFT Maker packs on request. The CRAFT Maker packs provide detailed instructions and enough materials for a teacher to run a  STEM workshop with his/her class.