Tipperary Festival of Science
Funded by Science Foundation Ireland and the Irish American Partnership, Tipperary Festival of Science (TFS) has been bringing the joy of STEAM to the people of Tipperary and beyond since 2017. The festival, which is led by MIC and run in collaboration with TUS Thurles attracts thousands of people annually and features a jam-packed week of activities that inspire and engage the public in STEAM. Events are held in schools, libraries, art centres and other venues across Tipperary as well as online, with many public events aiming to stimulate interest and debate about STEM, and provide families, young people and adults with fun experiences of science and technology.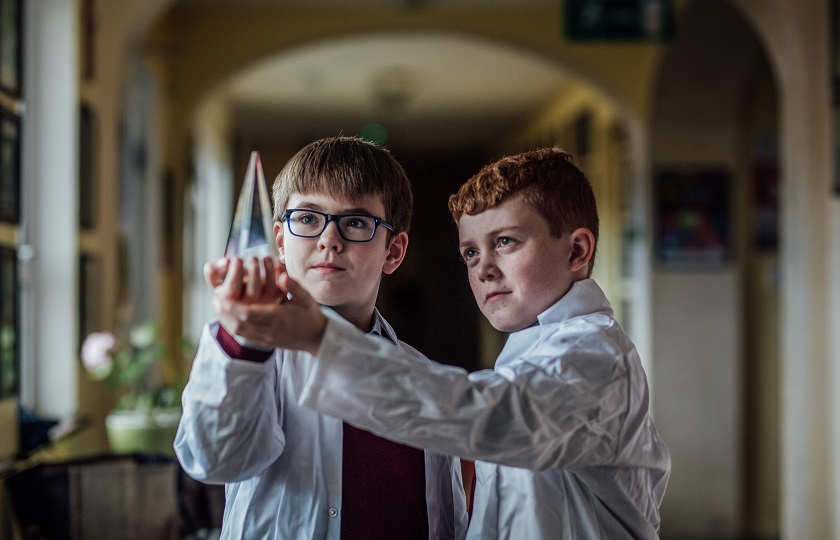 Festival Outline
The festival has been running  annually since 2017 and runs for a week in mid November to coincide with National Science Week. 
Each year the the organising committee ensure to develop workshops, seminars, talks and events that involve true authentic STEM education learning experiences for children and adults. A strong focus is placed on creativity, innovation,  technology, engineering  and  design by hosting STEAM  activities that ensure maximum engagement by all children, teachers and adults.
All festival events and  activities require the application of the scientific method, design thinking, prototyping, construction, testing and retesting. Many of these events are co-created and delivered by CRAFT and MIC with a wide range of people and groups incl.STEM professionals, industry, educational organisations,contemporary artists from the cultural sector and many youth and adult organisations around Tipperary. Events are held in in higher education institutions, schools, libraries, theatres, youth clubs, art galleries, retail spaces all across the county as well as online.
Impacts of Tipperary Festival of Science
Tipperary Festival of Science has had a significant impact in an otherwise low level intervention area of the country for STEM. The festival has and continues to:
Encourage students and their parents to consider the take up of STEM subjects.
Deliver a true insight into STEM related careers whilst breaking down negative stereotypes.
Provide open events that are readily accessible to the public.
Showcase and collaborate with local industry, institutions and local research.
Promote a local region and provide a sense of community achievement in STEM.
Transform perceptions of STEM.
Industry Participation
Every year industry partners support Tipperary Festival of Science, many collaborate on events with some partners also preferring to run their own events but to promote them as part of the festival line up.
Tipperary Festival of Science provides business organisations an excellent opportunity to interact with school children and the general public to raise awareness for the company, the sector and the STEM industry as a whole.
Please contact us for more information on how you or your company can get involved with Tipperary Festival of Science.