The VEX robotics programme, delivered by CRAFT @ MIC and Dell Technologies, supports primary school teachers in teaching robotics. This is achieved through the delivery of summer courses, regular professional development sessions with teachers and in-school visits across the region.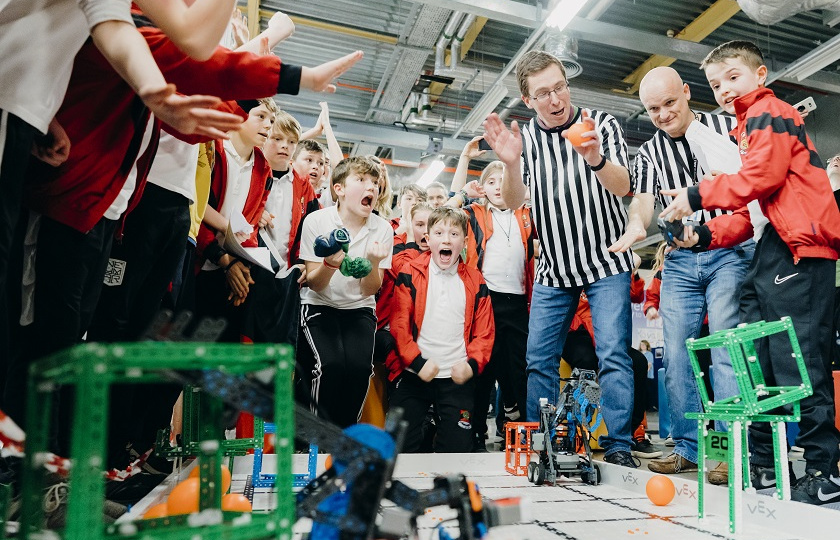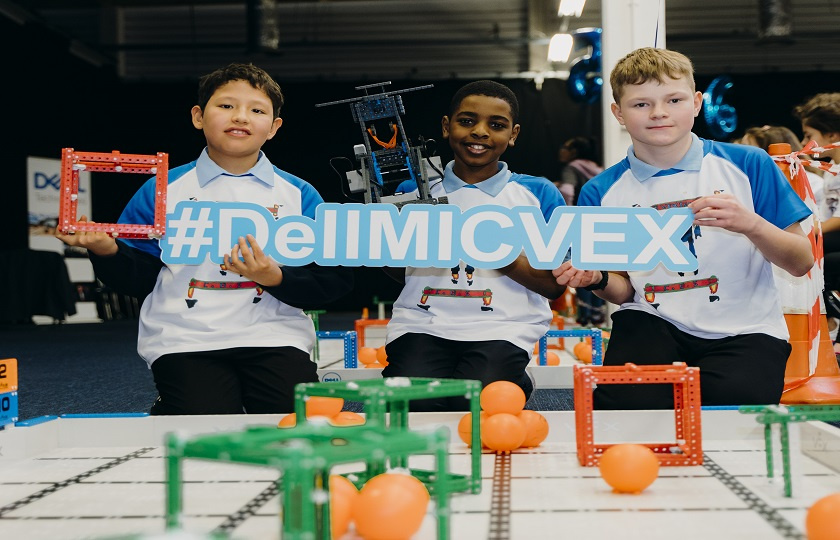 How the programme works?
The programme begins every year in July when CRAFT delivers summer courses for primary school teachers in collaboration with Dell Technologies. These courses involve learning how to design robots, teach problem solving skills, understand trouble shooting and learning how to code in order to equip the teachers with the knowledge, skills and confidence to integrate STEM effectively into the curriculum using robotics and more importantly enter their classes into the Dell VEX Robotics Challenge.
In September, schools are provided with an easy to follow curriculum to help run the preparation stages independently with the support of Dell employees who have volunteered their time to visit participating schools and provide guidance to students and teachers. Three professional development workshops are also held and scrimmages (practice competitions) are organised in schools to prepare students for the competition phases.
The programme culminates in a regional final which sees primary school children from all over the region attend with their robot and battle it out in eight competition areas to secure a spot in the national final with the winning school going on to represent Ireland in the global finals in the USA. Schools also have the option to work on a STEM project where the children design and develop a four minute video presentation on a predetermined STEM topic.
Impacts of the VEX Robotics Programme
The VEX robotics programme helps in alleviating barriers and challenges to STEM engagement by connecting curriculum content with the reality of science in a fun and exciting way for students and teachers.
The key impacts of the programme are as follows:
Annually directly engaging in excess of 2,500 children, 100 schools and 100 teachers across the mid-west region.
Providing an excellent and exciting platform to engage young children in science, technology, engineering, arts and maths (STEAM).
Ensuring hands on learning that highlights the relevance and importance of STEAM in every day life.
Equipping teachers with the knowledge, skills and confidence to integrate STEM effectively into the curriculum using robotics.
Strengthening collaborations between industry and the education system which is key to ensuring that the graduates of the future have the skill set needed in the workplace.